Construction Begins on Hertz Headquarters in Estero
Posted: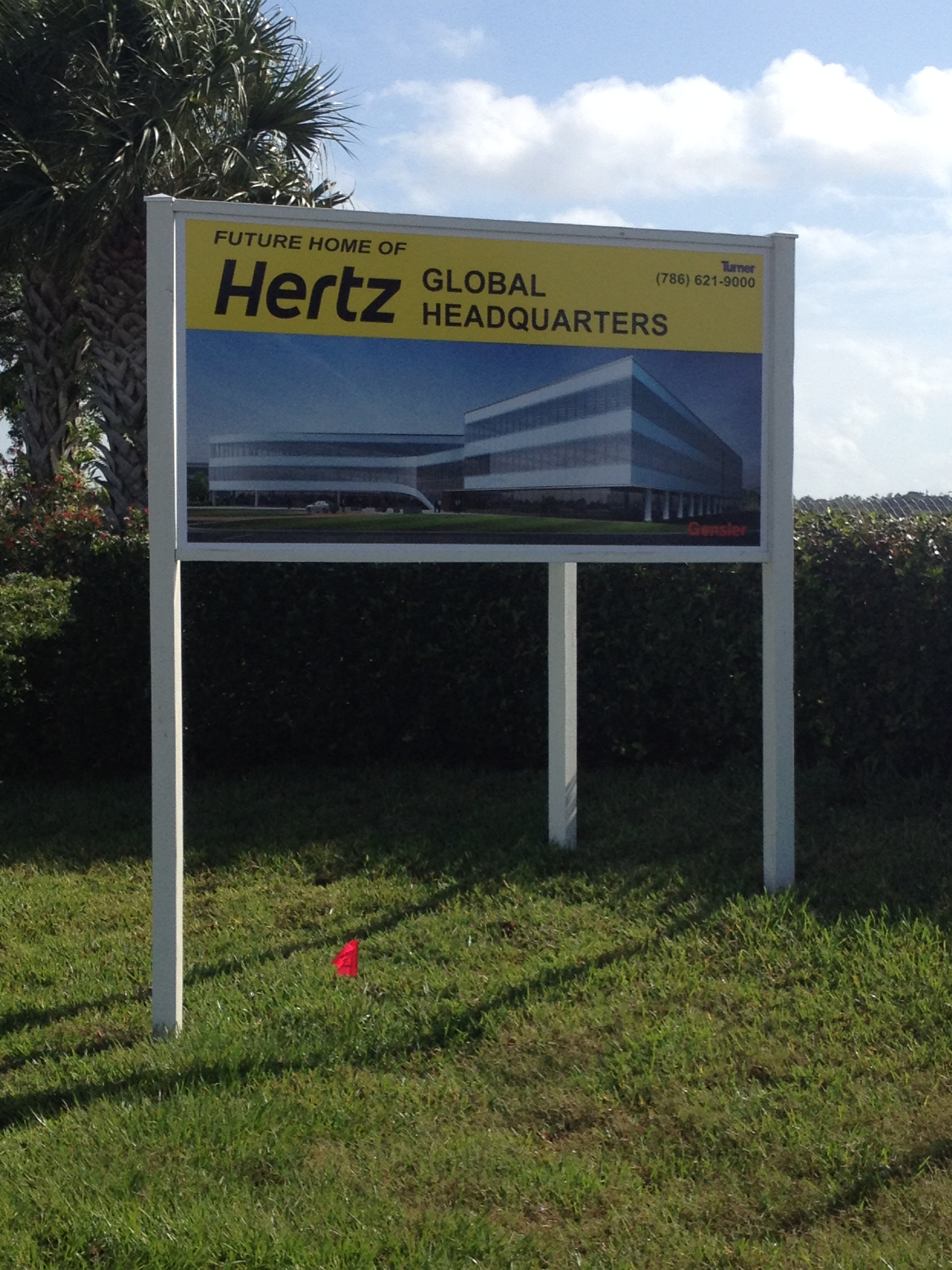 Construction Begins on Hertz Global Headquarters in Estero, FL!
Its been a year since Hertz made its exciting announcement that its moving its Global Headquarters to Estero, FL back in May 2013, bringing with them 700 high paying jobs with an average salary of $102,000 per year.  I drive past their new location everyday on my six mile drive to my office and its been easy to forget that in just 2 years from now the landscape of Estero will look completely different.  Then, just last week these signs were put up reminding me of the transformation that is about to take place. Finally, construction begins on the Hertz Headquarters!
Hertz moving to Estero is HUGE news for us.  It will put Estero on the map.  I look forward to the day when I don't have to tell people that Estero is located between Ft. Myers and Naples in SWFL.  Although I absolutely love that Estero is not as crowded as Naples, its exciting to see that Estero is coming into its own.  Especially since it was in the middle of nowhere 10 years ago when I moved here.  Its exciting to be a part of it too.  Its giving our residents a surge of pride to watch our small town be elevated onto the global stage.  Like a little sister that is finally realizing her potential.
Construction on Hertz' state-of-the-art Green building is not due to be completed until late 2015, but it will be interesting over the next 18 months to see how our traffic increases in this area.  Thankfully this Coconut Point area is one of the few in SWFL where there are several different ways to get around any congested traffic.  Where as in Ft Myers and Naples, if you get stuck in traffic you might as well get comfortable, but that's a whole different blog topic!  The point I'm trying to make is that Estero has plenty of room to grow and we are very excited to see this Fortune 500 company make our home, their home.
If you or someone you know are looking for a home in SWFL, please call me at 239-247-3657.  I would love to help you find your piece of paradise.