Preserve at Corkscrew vs. Corkscrew Shores
Posted: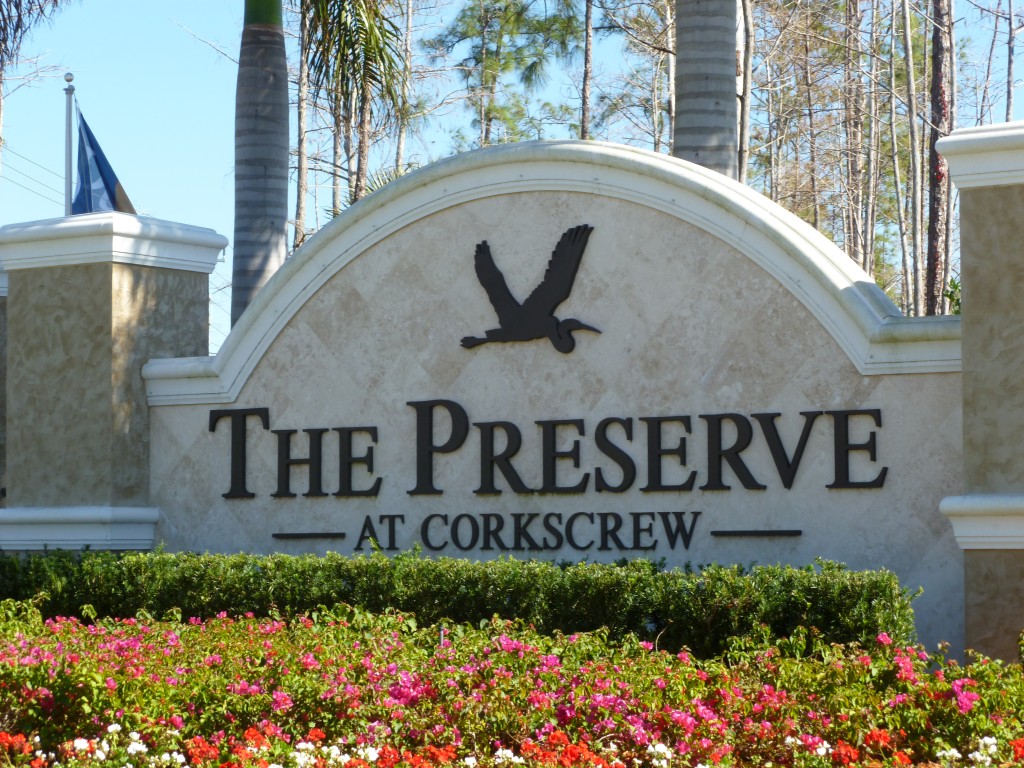 This summer Pulte will have its final close out on the remaining lots in the Preserve at Corkscrew located on Corkscrew Rd in Estero, FL.  The Preserve has been a wildly successful new construction community of nearly 400 homes that opened its doors only 2 years ago in early 2012.  On average, Pulte sales agents have been selling 17 homes per month since its grande opening and assuming the strong sales continue, the Preserve will be sold out by late August.
Cameron Model at Pulte
But within the next month or so, Pulte is expected to release its newest community, Corkscrew Shores, which will located in the same vicinity, 3 miles east of I-75. Corkscrew Shores is built around a huge 240-acre crystal blue lake.  Once Corkscrew Shores is released, The Preserve is expected to sell out very quickly since their prices will are lower than Corkscrew Shores.  Pricing has not been released yet, but there will be some home lots in the 6 figure range.  Most likely those with the fantstic huge lake view will be pretty pricy.  Also, the amenity center will be built on its own island and will feature tennis courts, fitness center, community pool and clubhouse and so much more.
Preserve at Corkscrew Amenity Center
As a rule of thumb, the more homes a new construction community sells, the higher the prices go.  If you are interested in Corkscrew Shores, it would be to your benefit to call me right away and get in on ground level pricing.  I can fill you in on the latest news about when Corkscrew Shores will be released and what their pricing is.  As well as the other new construction communities going up in the area.  New construction is the hottest thing right now and you will have lots of competition when it comes to picking the best lots.  Bring a check and be ready to put a deposit down on the lot of your choice.
Corkscrew Shores Site Map
If you visit any of these communities without me, let the sales agent know that you are working with Stacey Reed with Downing Frye Realty so you are protected.  Builders have representation and so should you.  The price of the home will not change whether you have an agent or not.  Let me say that again in a different way.  The home will not be cheaper if you don't have an agent involved.  Its to your benefit to have an agent with you when going over the contract and to be with you every step of the way.  Problems do come up and you will want someone on your side and in your corner.  Need another opinion?  I am happy to visit these communities with you if you need help weighing the pros & cons of the various floor plans and when choosing a lot.  I do it all the time and I am happy to help you too.
Thanks for taking the time to read my blog.  Please don't hesitate to call me if you have any questions or if you want to make an appointment.  Have a fantastic day!