Quail West – Naples Luxury Community Gets New Life
Posted: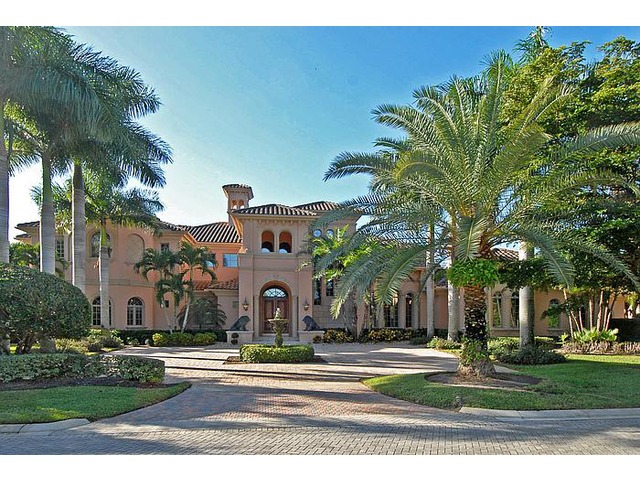 Tuesday, January 8, 2013 (original Post Date)
Since its inception, Quail West has been one of the premier luxury communities in Naples. With its 36 holes of Arthur Hill Championship Golf and its 70,000 square foot clubhouse which features a lagoon-style solarium pool, 8 clay tennis courts, fine and casual dining and a wine grotto and cigar terrace.  Even with all these amazing amenities, the previous developer found themselves in financial distress.  The community changed hands a couple times, but in the spring of 2012 Stock Development purchased the remaining 234 home lots.
With that, Stock Development took over sales and development of Quail West.  Currently a brand new $1 million entrance is being constructed and more lush landscaping is being added to the common areas.  There are 36 new homes under construction and sales have increased significantly.  Home sites start at $75,000 and homes start at $689K base price.  Stock is just one of many preferred builders.  You can also choose from Florida Lifestyle Homes, McGarvey, London Bay, Robert D'Angelo, Fox, Castle Harbour and Imperial Homes.
There are will be 14 furnished models available for the Parade of Homes which starts on January 31.  Many of these homes are available to be purchased as a furnished model leaseback, where the builder will rent the property back from you (to use as a model home) for a term up to a year or more in return for 6-7% of the purchase price.  Some builders will also pay your HOA fees and taxes.  This is a great option if you want to purchase a luxury home at today's low prices, but don't necessary need to use the home right away.  As the community continues to be built out, the prices will inevitably increase.
There are also custom resale homes available for purchase in Quail West.  For a complete list, Click Here.  The Golf Membership is mandatory for some building lots and others require a House Membership.  The Golf Membership has a initiation fee of $75,000 and annual dues of $13,380.  The House Membership has an initiation fee of $25,000 and annual dues of $5,100.  There is also an optional beach membership called Quail on the Beach which gets you access to The Club at Barefoot Beach.  This membership has an initiation fee of $4,500 and annual dues of $450.
If you have any questions about Quail West or if you would like a tour of the community, please call me at 239-247-3657 or email me at StaceySellsEstero@gmail.com.  I would love to show you all the amazing aspects of this luxury estate community in Naples, FL.
Available Homes in Quail West