Do you really need an agent when buying new construction?
Posted: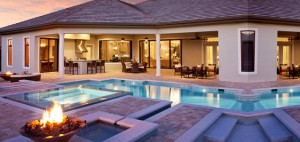 That's the question of the day. Do you REALLY need an agent when buying new construction? The short answer is no, but that's not the SMART answer.  Most buyers are unaware that they are taking a risk when they buy a home without a realtor to represent them.  Many feel that a realtor is not needed because the new sales agent is knowledgeable, friendly and helpful.  The problem is that the friendly sales agent does not work for you.  They work for the home builder and they will put whats in the best interest of the builder before whats best for you.  Those agents wont jump into your corner if something goes wrong…. and things go wrong all the time.
Don't believe me?  Here's an example:
I once had a buyer build a new construction home in Estero where the builder built the wrong elevation on the house.  In this case, the roof lines were different. The sales agent/builder tried to tell my buyer that they wouldn't fix it because they were already too far into the building process.  They wanted to give the buyers a small discount instead.  Problem is that the buyer hated the new elevation and money was not an issue.  The builder also tried to move the buyer to a new lot, but the buyers did not want the new lot.  The builder did everything they could to not honor the buyers contract, but in the end I was able to hold the builder accountable.  They changed the elevation and my buyers were happy because they got exactly what they signed up for.
I had another situation where the builder painted the house the wrong color.  Sounds like there would be a simple solution for that, right?  Wrong.  In SWFL in some of these deeded communities, the Rules and Regulations state that a house can not be painted the same color as the house next door. Well, my buyers contracted to build a home prior to the house next door being contracted on.  For some reason, the house next door was painted prior to my buyers home.  And it was the same color my buyers had chosen.  Apparently, the sales agent neglected to check the available colors of the homes around that property.  Neither buyer was willing to be flexible.  But in the end, my buyer won and the house next door was painted another color.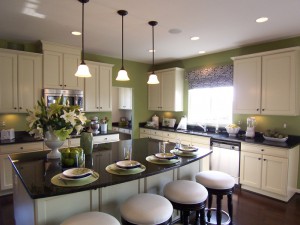 Not all buyers have bad experiences when building a home, but its good to know that someone is in your corner and ready to go to bat for you when you are going through the process.  Agents can be as involved or uninvolved in the process as you want us to be.  Especially if you are building a second/vacation home and will be up north through part of the construction.  If you want the extra attention, your agent can and will be your eyes and ears while you are out of town.  I have attended the contract and selection process, pre-drywall walk through's, final walk through's,  and taken pictures to show my clients throughout the various construction phases and finally represented my clients at the closing.  Buying a home can be an emotional transaction and its best to have someone with you that can offer objective professional advice.
Lastly, and sometimes this is the most important part to remember, the builder will not reduce the price of your home if you do not use an agent.  This is not a for sale by owner. When a buyer does not use a realtor to represent them in a new construction transaction, the builder either pays their sales representative a higher commission or pockets the savings.  In either case, the savings does not come back to you, the purchaser.  So basically, you're just paying the builder even more to NOT work for you… why would you want to do that?
So YES, if you are smart (and I think that you are) then you will have an agent represent you in your new construction transaction. 
Please take all this information in to consideration before you visit the new construction sales centers on your own. With some builders, if your very first visit to the sales center is without an agent, then that builder will not allow you to be represented by an agent in that community. At the very least, if you do visit the sales centers without your agent, make sure you put your agents name on your registration form. We can't do our job and represent you if you don't acknowledge us as your realtor.  Here's another example, I was working with some buyers for over 2 years looking at resales, they decided to visit a new sales center in a new community and forgot to put my name on their registration form.  When my clients decided to purchase in that community, the builder would not honor me as their agent. It was very upsetting to both me and my clients.
If you have any questions about buying new construction, please call/email me directly at 239-247-3657 or StaceySellsEstero@gmail.com. I look forward to hearing from you.